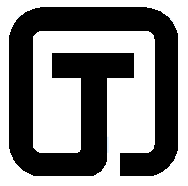 Thirst Youth Convention takes place the weekend before Thanksgiving (November 19-21, 2021) in Erie, PA. It is a weekend event created for teens to refresh, connect, grow and worship together - all because of Jesus Christ. Teens will learn about who Jesus is, why faith matters, as well as practical ways to go deeper and live your faith out. We've designed a weekend with: - Main Stage Messages - Incredible Music - Various Breakout Sessions - Fun (with hundreds of students!) - Prizes and Giveaways - Opportunities to Grow!
Registration Info
Below are the rates for Thirst 2021.
Over the past 15 years, our registration cost has not increased, and we work hard to keep pricing as low as possible. With that said, this year with the cost of everything in the world going up, it has required us to make a nominal increase of $5 for registrations. If this is a deal-breaker for you, please contact us.
Early Bird (registered/post marked by 10/11/21) --$69
Regular (registered/post marked by 11/1/21) --$74
Late (registered/post marked by 11/12/21) --$84
Walk-in (registered after 11/12/21) --$94
*PLUS* your group gets 1 FREE registration for every 15 paid registrations (15 paid = 16th free -- Example: 1-15 paid, #16 is free (Coupon Code "16"), 17-31 paid, #32 is free (Coupon Code "32"), etc)
Registration includes admission to Thirst Youth Convention, all convention activities, materials and lunch on Saturday.